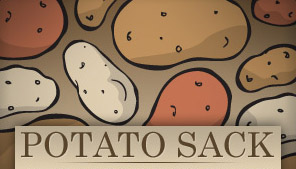 The Potato Fools Day ARG was an alternate reality game that ran from 1st April 2011 to the 19th April with the release of Portal 2.
The event involved 13 games bundled in a potato pack, with 36 potatoes to collect, with the last one being a golden potato.
At june 12. 2012 you got again a chance to buy the Potato Sack.
Prizes

Players that bought the Potato Sack or own all the games were awarded with a Aperture Labs Hard Hat in Team Fortress 2.